Is it a wasp or a bee? Whats a yellow jacket? Hornets? What is the black and white one chasing me for? Heres a cool video explaining more.
Many of these are harmless unless provoked. Many people are allergic and want nothing to do with them.
What is Wasp or Bee Control?
We can not guarantee you won't see any bees (they fly-from your neighbors or wherever they have a nest). We can't promise you won't get stung. We can however minimize the amount of of wasp sharing your home by making nest in your peaks and behind your shutters.
Wasp treatments treat the areas around your home where they are most likely to try to make a home. We do not treat flowers. We love the honey bee and use products and procedures to minimize exposure to our pollinating friends.
Wasp control is usually performed twice a year in May and August. If any issues on structure pop up we come and take care of it at no charge. Nest found off the structure are treated at a reduced price.
Please see our current wasp and bee pricing for a quick estimate. For a free estimate please contact us today.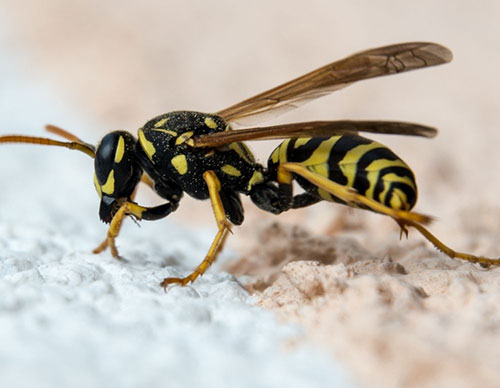 Request A Callback
I will be in touch as soon as possible to discuss your needs.
Stinging Insect treatment
If you did not have us do a preventative treatment we can still help. We treat nest on structures and other places as well. Please do not plug any entrance holes. You will push your stinging friends inside.
Bees
We will not kill honey bees. We keep in contact with local bee keepers to help with extractions. Bees are our friends and we do everything we can to keep them safe. Contact us if you need help locating a beekeeper or go the the Sheboygan County Beekeepers website sheboyganbees.org.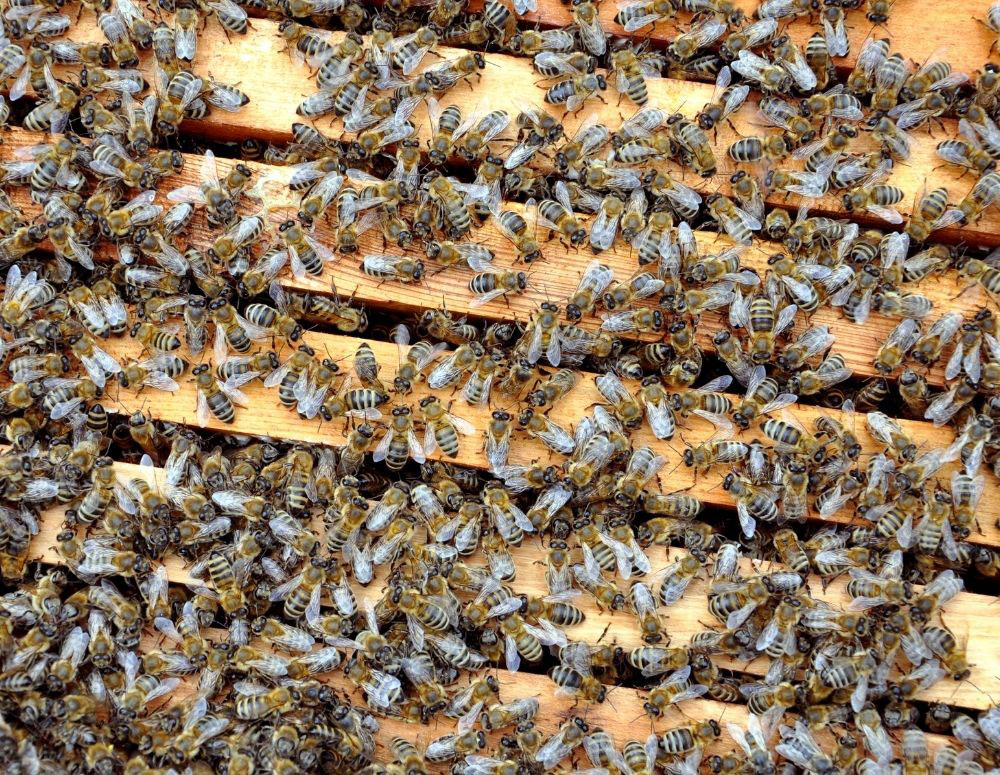 We hired Triumph Pest Solutions for treatment of carpenter ants and spiders. Communication was prompt and professional. Travis was on time and was very knowledgeable about his products, and solutions. Price was very reasonable, service was quick and thorough, and was well worth our time. Ants and spiders were gone almost immediately. We are very happy with our choice to hire Triumph Pest Solutions. Highly recommended!
Jacob Markiewicz
Outstanding service is provided. Very reasonable and the owner takes pride in what he does. We had a severe issue with wasps. We no longer have a problem. An appointment was easy to make. The work was done on time. The owner is highly knowledgeable. We also had an issue with bats. They don't deal with bats but Triump provided info for a different company who were equally as wonderful. We will continue to work with this company.
Barb Hensley
Triumph Pest Solutions is extremely easy to work with and they do a phenomenal job. We had issues with stinging insects and spiders around our home the previous summer. After bringing in Triumph Pest Solutions last year we've had zero issues. They are prompt, responsive and do great work. Highly recommended.
Brian Hagel
Travis did an excellent job of spraying last year. Even came back when we had an issue with bald face wasps after the first spray. Had no issues after that. We have him coming back again this spring and fall.
Bonnie Dietsche
Triumph Pest Solutions
W4626 County Road C
Plymouth WI 53073
Phone: (920) 946-6737
Serving all of Sheboygan County as well as parts of Manitowoc, Fond du lac, and Ozaukee Counties.
Let's Solve Your Pest Control Problem
Enjoy Your Home & Live A Better Life