Learn more about Travis & Triumph Pest Solutions. We are here to help you with all your pest needs.
ABOUT TRIUMPH PEST SOLUTIONS
Hi, I'm Travis. Triumph Pest Solutions is really just me. I started the company for a few reasons- I used to live in a home that got severely invaded by Asian lady beetles and this is just part of my all out war on them. I also love campfires, BBQ and being outside. Mosquitos ruin that- so I like to eliminate them as well. And I dislike walking into spider webs. Otherwise I actually think bugs are pretty cool, although I prefer they stay outside.
I enjoy helping people. Bugs are not always selective as to where they choose to invade. I like being able to help people solve a pest issue and live a better life. I like to feel that by eliminating pest like bed bugs, cockroaches and mosquitos I am helping to make someones world a better one to live in.
I also wanted the freedom of having my own company so I could be fully in charge of how I use my time and resources. I am a terrible sales person because I only want to sell you what you need- so I wouldn't fit in well with larger pest control companies. I aim to give you the results you want in as few services possible.
I enjoy the outdoors, snowmobiling and being part of the community.
Fully Trained in Pest Management
I spent years trying all sorts of methods to control mosquitoes in my yard from tiki torches, various sprays as well as some "professional grade" things I was licensed to use. I found what I feel works best and want to share it with you.  I also challenged my previous knowledge in managing pests with a pretty intense Pest Management class which had a 600 page textbook -  which was awesome! Who reads 600 pages about bugs and thinks it's awesome? Me! Pest are continually evolving and I strive to stay educated and up to date by attending seminars and classes to keep ourselves ahead of the pest, and provide you with the best possible service.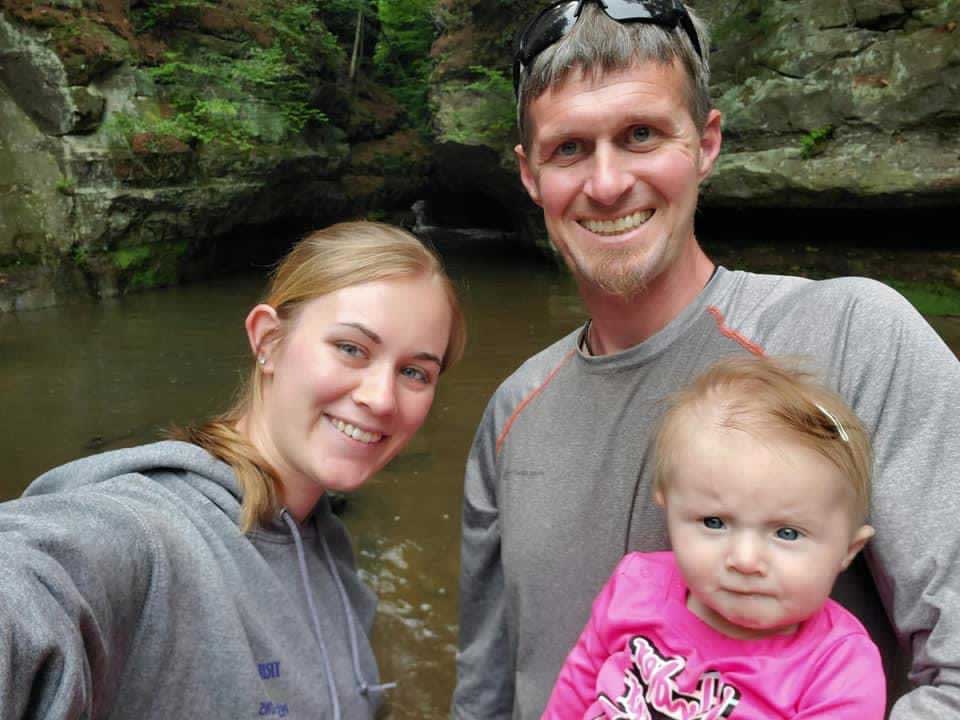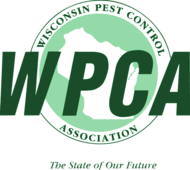 Professional Pesticide Applicator and More
I take my job seriously.  I am a fully accredited Wisconsin Pesticide Applicator License for over 10 years of experience.  Additionally, I am a member of the WPCA (Wisconsin Pest Control Association) and the NPMA (National Pest Management Association).
I like to challenge the status quo - I am not a fan of over servicing or applying more product than necessary. I am continually learning and experimenting and bringing that knowledge with me in the field.
Philosophy
To help people enjoy there homes and outdoor living areas at a reasonable cost. I may not the cheapest guy you will find, but my pest control prices are fair. My goal is to keep pest from entering into your home in the first place. I don't require contracts and honestly will try to treat your home as little as possible. I take all things into
consideration when choosing the best treatment including children, pets, weather and nearby waterways. I prefer to use as little product as possible and treat as little as possible- not because of the cost of product, but because it is the right thing to do.
I look forward to helping you with your insect pest control needs.
Thank You!
Travis Schnelle, Owner
Triumph Pest Solutions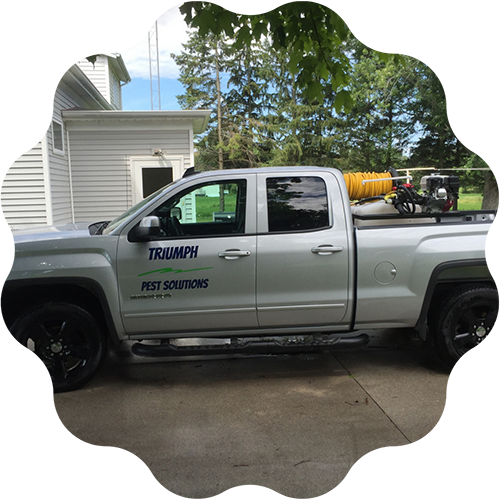 We hired Triumph Pest Solutions for treatment of carpenter ants and spiders. Communication was prompt and professional. Travis was on time and was very knowledgeable about his products, and solutions. Price was very reasonable, service was quick and thorough, and was well worth our time. Ants and spiders were gone almost immediately. We are very happy with our choice to hire Triumph Pest Solutions. Highly recommended!
Jacob Markiewicz
Outstanding service is provided. Very reasonable and the owner takes pride in what he does. We had a severe issue with wasps. We no longer have a problem. An appointment was easy to make. The work was done on time. The owner is highly knowledgeable. We also had an issue with bats. They don't deal with bats but Triump provided info for a different company who were equally as wonderful. We will continue to work with this company.
Barb Hensley
Triumph Pest Solutions is extremely easy to work with and they do a phenomenal job. We had issues with stinging insects and spiders around our home the previous summer. After bringing in Triumph Pest Solutions last year we've had zero issues. They are prompt, responsive and do great work. Highly recommended.
Brian Hagel
Travis did an excellent job of spraying last year. Even came back when we had an issue with bald face wasps after the first spray. Had no issues after that. We have him coming back again this spring and fall.
Bonnie Dietsche
Triumph Pest Solutions
W4626 County Road C
Plymouth WI 53073
Phone: (920) 946-6737
Serving all of Sheboygan County as well as parts of Manitowoc, Fond du lac, and Ozaukee Counties.
Let's Solve Your Pest Control Problem
Enjoy Your Home & Live A Better Life